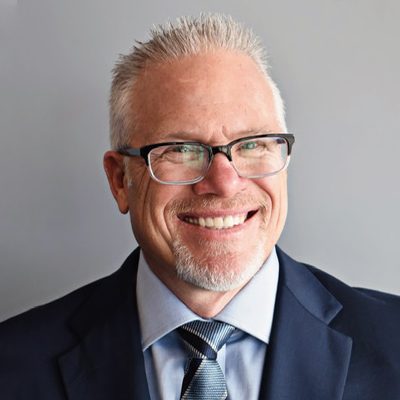 Chiropractor
Todd Adams D.C.
I became a chiropractor because I saw the difference it made in my life and the lives of my family. I wanted to be able to help others in the same way. I have seen the difference chiropractic has made in many lives. Helping others experience their true potential is a great reward for me.
A Strong Foundation
My educational background has given me the knowledge I need to help relieve your pain quickly and effectively. My strong commitment to gaining the most beneficial education possible is evident through the dedication it takes to graduate Magna Cum Laude. This intense training enables me to provide the best pain relief care possible
Doctorate: Palmer College of Chiropractic, Magna Cum Laude
Diplomate: National Board of Chiropractic Examiners
Internship: Department of Radiology, Palmer College of Chiropractic
Certificate of Merit: Clinical Proficiency. Palmer College of Chiropractic
Presidential Scholar: Palmer College of Chiropractic
Annually exceeds the number of Continuing Education hours required
---
Professional Memberships
As people become more involved with computer technology, I have seen the incidence of headaches and low back pain increase dramatically. Part of my commitment to the profession of chiropractic is to stay up-to-date on the latest treatment options. Memberships in professional organizations keep me informed of new developments, and my patients benefit from the added expertise and experience of other chiropractors.
Colorado Chiropractic Association
Palmer College of Chiropractic Alumni Association
Wisconsin Chiropractic Association
El Paso Chiropractic Association
Commitment to His Family and Community
I consider it an honor to call Colorado Springs my home. There is no place that my wife and I would rather raise our three children. Many of my patients have come to know me as a friend and neighbor, and I try to continually repay their trust and confidence by providing the most personalized, one-on-one care available.
---
My Life and Experience with Chiropractic
In most cases, the doctor gets all the information on the patients and the patient knows nothing about their doctor. I would like to change that.
My name is Todd Michael Adams. I was born in Holdredge, NE. I graduated from Fairview High School in Boulder, CO. Went to Mesa State College in Grand Junction on a football Scholarship, and also attended Colorado State University. I went to chiropractic college at Palmer College of Chiropractic located in Davenport, IA, and graduated Magna Cum Laude in February 1995. I have a wife, Tamara, two boys, Nicholas and Garrett, and a girl named Grace. I enjoy spending time with my family, sports, and lifting weights.
My first experience with Chiropractic was as a teenager. I had headaches that would get so bad that I could do nothing but lay down and try to sleep it off. I thought it was something I had to live with until I saw a Chiropractor. He told me the reason I had headaches were that I had subluxations that were causing nerve interference. If he corrected the subluxations, my spine would function better and my body would heal itself. The headaches went away never to return, but by correcting my spine, the shin splints I had been experiencing during football and track also disappeared. This made me realize that chiropractic worked to help the whole body.
The nervous system controls and coordinates all functions in the human body if there is any interference with the nervous system your body will not express life fully which leads to pain and disease. So Chiropractic is the detection and correction of nerve interference in your body (subluxations). The power that made the body can heal the body if given the opportunity.
I believe wholeheartedly in how I practice and I'm always striving to improve. I give a great service at a fair fee. I want to help people. I want you to refer and continue to refer patients because together we can help people lead healthier lives. I constantly look for new and better ways to improve my patients' health by attending seminars, researching, and talking with other doctors about ways to best treat my patients.
I want people to achieve their full human potential through chiropractic care, without drugs or surgery. The whole purpose of my clinic is to serve my patients by giving them the best chiropractic care available. By listening to patients explain their problems and concerns I will be able to provide the best care possible. I treat everyone in my office as an individual to help them reach their health care goals whatever they may be. I strive for a loving, caring, and friendly environment and try to have fun in the process.
I promise to do everything I can to help you lead a healthier lifestyle free of nerve interference.
Chiropractic Assistant
Maggie
I have worked as a Chiropractic Assistant with Dr. Adams for 19 years. Becoming part of the Adams Chiropractic family and learning how lives can change for the better through chiropractic is something I will forever be grateful for!
OFFICE HOURS
---
Monday
8:30am - 12:00pm
2:00pm - 5:30pm
---
Tuesday
8:30am - 12:00pm
2:00pm - 5:30pm
---
Wednesday
8:30am - 12:00pm
2:00pm - 5:30pm
---
Thursday
8:30am - 12:00pm
2:00pm - 5:30pm
---
Friday
Closed
---
Saturday
Closed